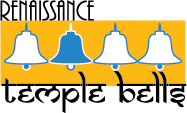 Start the day with promise, Spend the day in tranquility. Fill the day with love, end the day with inner peace.
Over the years, Renaissance has set the standard for building exceptional residential communities, creating amenities that challenge and exhilarate, while upholding an unwavering commitment to quality and delivery.
Temple Bells, its latest residential community has an epic style that exemplifies sophistication and glamour. Located just on Chord Road, in a quiet and serene neighborhood, Temple Bells overlooks the famous ISKCON temple.
Location : Chord Road, Opposite to ISKCON Temple, Rajaji Nagar, Bangalore Type : Residential
Status : Completed Year of Completion : 2010