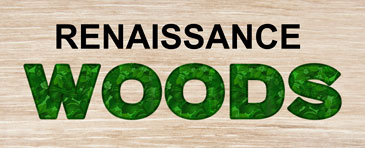 Book a Home with a 5% Booking Amount, and our easy 10:90 Payment plan.
At Renaissance Woods, luxury is in sync with peaceful surroundings. Adjoining Jalahalli Air force station 'Renaissance Woods' is located at Renaissance HVV Valley layout adjacent to Jarkabandi State Forest, a short distance from BEL Circle. The peaceful locality makes Renaissance Woods the perfect dwelling for those in love with nature.
Perfect sight to wake up to, every morning.
If you are looking for luxury apartments in Jalahalli, Bangalore North then you can choose Renaissance Woods. Here, you find premium amenities with tastefully done architecture. Located in a serene locality of Jalahalli, Renaissance Woods is in sync with peaceful surroundings.
With only green surroundings that add a tranquil element to the project, Renaissance Woods and Renaissance Woods-2 has respectively 88 and 54, 3BHK Apartments that measure 1415 sqft to 1800 sqft. It has an unobstructed view of large expanse of verdant greenery & fresh clean air to inhale all day.
Renaissance Woods 3 is a limited edition of Ready to Move-in 3 BHK apartments measuring, Carpet Area : 89.30 Sqmt (961.23 Sqft) to 99.03 Sqmt (1065.94 Sqft) and SBA : 124.49 Sqmt (1340 Sqft) to 139.35 Sqmt (1500 Sqft). You can find the entire comfort zone with our luxury apartments in Jalahalli, Bangalore North. Wake-up every morning to breathe fresh air and take in the serene ambiance.
Renaissance Woods-3 completed ahead of schedule!
Renaissance Woods is mix of nature with access to luxury amenities.